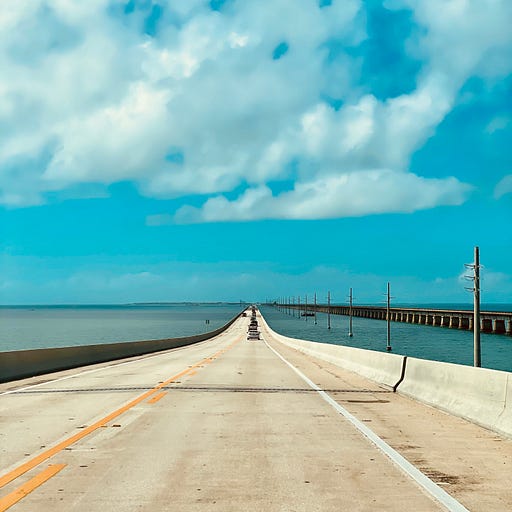 Feb 27, 2021 • 6M
Podcast: Daytona 500
Jag älskar att köra bil. Jag körde hela vägen från norra Kalifornien genom hela USA hit till södra Florida. Jag kan köra på hjärtattacksbranta vägar längsmed den kaliforniska kusten och i huvudsvärksfabriker till motorvägar i Texas. Jag kan vara tillräckligt aggressiv och tävla om plats med långtradarchaufförer i Louisiana. Och jag har kört halvblind i en orkan på en motorväg — och överlevt. Och så kom vi till Florida. "It's Florida," har vi börjat säga till varandra när vi ser nästa obeskrivbara trafikfenomen ske framför oss på gatan eller motorvägen. För här sker det saker. Hela tiden. Nonstop. Vår bil passerade just 100 000 miles och jag glömde att se på odometern när den passerade från 99 999 till 100 000! Tala om FOMO.
Här får du istället lyssna på mina observationer av trafik(o)vett i Florida. På dialekt såklart!
Berätta sedan gärna var i världen du haft dina galnaste körupplevelser.
Och här kan du lyssna på mina avsnitt från livet i Kalifornien:
To my English speaking friends:
This time I'm talking about traffic in Florida. Have you driven in Florida? What's up with the no turn signal?
I run a micro-podcast (all episodes run shorter than 10 minutes) in a very peculiar Swedish dialect. Click on a few and listen to the language. What do you think it sounds like? Do you recognize any words?